July 18, 2016


Hi {!firstname_fix}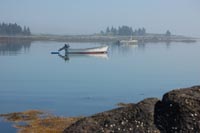 I am writing from Maine. I will give you a longer update down in the article section. LIfe is quieter here, time is measured with the tides and the weather. The stillness is good for healing.





This class will begin Friday, July 22, 2016. Please Signup and it will take you to the registration page:



Clearing All That Clutter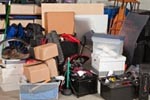 A FOCUSED, quick and dirty support to getting your house, your yard, your closets, your life, your soul all cleaned up. This will be a funny, playful way to look at the scary corners filled with 15 spice jars, cosmetics pots of face cream, tools or old sheets that you might need someday.

We will have 2 sections of this class - one for people just starting to learn the process and one for people who have taken the class before and want to go deeper. You too can clean your scary sheds! Make sure to indicate whether you are new or returning when you sign up, so we can get you in the right section.
Signup



This class will begin Wednesday, July 27, 2016. Please Signup and it will take you to the registration page:



Brain Chemistry: Beta Endorphin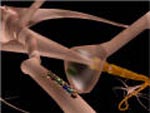 Learn how this chemical affects your self-esteem and why your capacity to cope may be directly related to your beta endorphin levels. A fascinating look at the part of the story that is most crucial to sugar sensitivity.
Signup




Check the class list page for more information on how the classes work. See the the Class Schedule here.

Be sure to visit our Radiant Recovery website and Community Forum regularly.

Warmly,
Kathleen



**********************************************************************


**Quote From Kathleen**


The foods you think of as providing comfort are the very things that have contributed to your problems.



**********************************************************************


**Testimonial of the Week**


So far in this thread you've talked about food and BE hits (lack of sleep). What was/is your program for gently raising BEs? Reason I ask is, it took me MONTHS of step 7 to realize there are TWO, count em two, parts to healing BE. One is to stop spiking (step 6). The other is to continuously raise BEs a drop at a time until your cup runneth over.

Over and over I see people saying "a life hit wobbled my BE." ESPECIALLY after detox. There's even a chapter about this in PnP where it talks about the special time between stopping spiking and really, truly filling one's BE cup. Check out the section on "Protecting Your Program."

Yes, life can throw some forces. But we don't have to be wobbled. The more our cup is full of BE, the less those hits affect us. I also see people post-detox, me included, doing things like staying up late, working too hard, flirting with enchiladas (cheese and corn!!!!) or other supposedly legal brown food, and not paying attention to BE raising "drops" added to our cup.

Why just last night I went to bed on time, and then my daughter asked for help with a spreadsheet graph before I was asleep, and I was so excited that she asked for help and that I could be a hero, that I got up. And the next morning was draggy. DOH!~

One time I caught myself at sloppy BE caretaking and decided for fun to write down how many times a day I laughed. It lasted about a day and a half and I kept forgetting! That's how out of practice I was at small BE raisers done to the same level of intention as protein/ browns/greens. I am talking about step 7 journal - mine got more "features" as the program went on and there were more things I wanted data on. Not saying everyone should journal laughing. But it was really funny on many levels.

Connie



**********************************************************************


**Interesting Bits of Science**


Here is an interesting article from quite a while back.

Endocrine factors contributing to the ethanol preferences of rodents.

This study talks about the fact that the C57 mice had significantly higher levels of plasma glucose than the DBA mice. The C57s also had higher levels of insulin and were insulin resistant.

What was interesting to me is that there were clear strain differences. Think about this in terms of humans. If your doctor happens to be a *DBA* type, chances are that biochemical filter will affect how she or he looks at your biochemistry.

The article was published in Pharmacol Biochem Behav 1979 Apr.10(4).557-60.



**********************************************************************


**Radiant Recovery® Store**

This week, it makes sense to remind you of two incredible products that can support your program. We carry these incredible digestive enzymes. If you have any kind of digestive stuff going on (constipation, bloating, feeling hungry all the time, or allergies), you might be amazed at how much better you feel by taking the enzymes. The all round one is called Quadrazyme.







The second one we carry is Gammazyme, a specialized enzyme product for people who have ulcers or IBS . Digestive enzymes are great for sugar sensitive people, but one of them, protease can be a problem if your gut is inflamed and open. Gammazyme has no protease so it is safe for you and helps digest your food better. Means YOU get more nutrition.

I know that Kathleen spent a long time looking at different enzyme products before she chose these. And she uses them herself.

Please send questions and suggestions. I love hearing from you and truly want to help you do your program better.



**********************************************************************


**Radiant Kitchen**
Cabbage, Apple & Cheddar Slaw
Recipe yields about 8 to 10 servings

Dressing Ingredients:
1/4 cup balsamic vinegar
2 tablespoons light sesame oil
2 teaspoons Dijon mustard
1 teaspoon soy sauce
1/2 teaspoon cinnamon
2 tablespoons olive oil
Salt, preferably sea or kosher, to taste
Freshly ground black pepper to taste
Salad Ingredients:
1 medium cabbage, cored and thinly sliced (about 8 cups)
3 apples (any variety), cored and cut into matchsticks
3 medium carrots, peeled and coarsely grated (about 2-1/2 cups)
2 celery stalks, cut into matchsticks
1 cup grated Extra Sharp Cheddar
1/2 cup chopped toasted walnuts
Recipe
In a blender, combine vinegar, sesame oil, mustard, soy sauce and cinnamon; blend until smooth.
While blender is running, slowly add olive oil.
Season with salt and pepper. Set aside.
In a large bowl, combine all salad ingredients.
Add enough dressing to coat salad well and toss together until well combined.
Cover and refrigerate until serving time.
Serve and enjoy!
(adapted to be program friendly, original recipe from the Cabot Cheese newsletter)


**********************************************************************


**Radiant Your Last Diet**


It's funny how chat just deepens more and more over time. We love talking about the idea we have been sharing in the Blood Sugar Class...like the KNOWING that weight loss IS possible and we have the roadmap for it.

If you would like to join us in YLD, come find us here



**********************************************************************


**Radiant Living**


People ask me what the Radiant Living Chat is about. (smile) Basically it is about living a Radiant Life...things not related to food per se....relationships, jobs, family, hopes, dreams, fear...we talk about it. And we LOVE having you join us.

If you would like to join us in Radiant Living, come find us here



**********************************************************************


**Maine**
Kathleen DesMaisons, Ph.D.




I thought it would be fun to share some reflections on my time in Maine. Life here is very different from life in New Mexico. Cool, wet and soft rather than hot, dry and crisp. I am so much a product of both. I come here and slip into ways of being that are very old...not just how I grew up, but how generations of my family grew up. Last night we went out to dinner. Cousins, now all over 70, but vigorous, sturdy, mentally sharp, funny. The men were wearing starched, pastel shirts and kahkis, pressed because we were going to the one of 2 *real" restaurants on the tiny island. The cousins have lived here since they were tiny. Their parents were given land as a wedding gift. It must have been 85 years ago. I remember coming when I was 8, a child of the desert even then. We drove from Tucson on Rt 66 and it took 10 days to do it. We carried a canvas sack of water on the front of the car, cooled by evaporation. Taking the ferry then was like slipping into the mystical land of Avalon.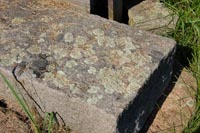 I still feel the magic. The ferry takes an hour and 15 minutes, time enough to shift from the bustle of "over there" to Island time. In many ways Vinalhaven is the same as it was 60 years ago. Granite doesn't change. There is an espresso machine in town now, and the little grocery store carries artisanal cheese from the goats raised by the children of oldtimers. But the Fisherman's Friend all-purpose store still carries white rubber boots and parts for boats, and nets and lots and lots of beer.

My brother and his wife come for 6 weeks. They generously offer me the 3rd bedroom that looks out over Robert's Cove. There is a grey shingled house right across on the spit. The tide comes in and goes out twice a day at exactly the times posted on the schedule on the refrigerator.


A seagull has adopted my sister-in-law. He waits patiently for his breakfast and dinner, instructing her where to put it and when. One wouldn't think of seagulls having personalities, but if you spend hours watching and listening, you learn that each one is different and they are smart, funny and resilient. And they make me think about things that never come to mind in NM.

When I arrived there was a morning dove sitting on her nest with two tiny babies tucked up under her down, with only their heads showing. The next day, bodies we visible. And then a few days later, I happened to be there at the moment they fledged. She flew out, and they looked startled and then something clicked in their little brains and the wings flapped and they flew over to a branch, and off into the pine tree. Mother and father having been showing them around. It was quite a miracle to be part of that.

The friends of the library run a bookstore called Second Hand Prose. It smells musty and one can find copies of National Geographic from 1957 or dog-eared copies of Fannie Farmer's cookbook. Or sometimes incredible little treasures. I got a book on making doll houses in a 1/12 scale and a science fiction novel. Of course my brother and SIL have all sorts of intriguing books scattered about including politics, cookbooks, The Guardian Weekly. Each day after the 11 AM ferry has arrived, they take a trip down to town to pick up the NY Times and then spend time with coffee on the deck reading it and commenting on the events of the week and day. My SIL is French, so we talked about the tragedy in Nice in a way that I generally would never have done at home. She is also a linguist, so sometimes the conversation drifts into word meaning and the derivation of language.

Last year I was here just after Pepper died. I wasn't good company as I was still in shell shock. We did have lobster, but mostly I sat on the deck and just sat. This year I brought along my Jamie Oliver cookbook and planned a meal for them. I made a thing with baked chicken with lemons and spice, roasted potatoes and creamed spinach. I did the whole thing including actually cutting up the chicken into parts. It just isn't something I had done before. It was a scrawny little thing, but my goodness in its organic, farm raised little life, it gained a taste unlike any chicken I have ever had. I will share the recipes. Who would have thought to put nutmeg into spinach. Not I for sure, but it was beyond tasty. Of course, I think that time and relaxation adds to taste. I think when one lives alone, it is hard to gear up for planning, shopping, preparing, cooking and cleaning up for the eating part. This meal reminded me that doing it is worth it.

On Friday night we went to the old car show. There are 6 model T's and A's, and then other things including a 1948 Chevy pickup truck that was close enough to my '53 that I could have a great time with its owner about old trucks and starters and electrical systems. We also met a big brown Newfoundland dog. His head looks EXACTLY like George, the rescue who is a Golden Retriever crossed with something. After meeting that dog, I have no doubt George is a Newfy/Golden boy. I took a picture of the dog at the car show and will post it on the rescue site. I won't have to do DNA testing now, it is clear enough to generate a story of George's history.

Yesterday we went out on my cousin's boat. He is eighty now, but as agile as ever. His wife is slower now. They have put handrails to make getting in and out of the boat easier for her. It was a beautiful day... sunny, blue and clear. We crossed out over the water to a cove surrounded by 4 little islands, set out the anchor, pulled out a folding table and then had a picnic.

Danielle's job is to make the food for the picnic. First we had cold pesto pasta, and some sort of crab bread...kinda like zucchini bread but with crab. Then sandwiches: ham and brie with baked sweet onions. I have no idea where she gets the ham but it is not the ham we think of when we think ham sandwich. This was sort of shaved. And her neighbor makes the bread. It was whole grain hearty but light. So there we were sitting as the sailboats glided by, rocking a bit with the movement of the tide, just eating a picnic. The sun was warm, the air smelled of sea, and it was family enjoying connection. The people on the sail boat anchored to the south decided to have their picnic on the rocks, so they put everyone in the dingy in shifts including a wee brown dog who was in heaven and burst onto the rocks barking with joy at the fun of it all.

This week will be one of winding down and shifting gears. I will meet with friends and make my way back to the airport in Portland and then fly home. David will be happy to see me I am sure. He has been diligently caring for 7 dogs...4 of whom arrived after I left. I worked hard before I left to clear out all dogs so it was just *home dogs" but true to form, one never knows who may show up when. But all parties help out and when a dog appears at a shelter in Carlsbad, the dog comes up to us and we do what we need to do to take care of it. I miss the dogs. I will be happy to go back and to move into the rhythm of home life.





**********************************************************************



Thanks for reading! If you know someone who could benefit from this, feel free to forward it to them.

Not a subscriber yet? Like what you have read? Sign up to get future issues delivered straight to you:

http://www.radiantrecovery.com

Until next time!

Here are the folks who are helping put the newsletter together:

Gretel, our webmaster, puts it all together.

David runs the

Radiant Recovery® Store

.

Mosaic contributes to the Notes from the Forum column.

©2016 Kathleen DesMaisons. All rights reserved. You are free to use or transmit this article to your ezine or website as long as you leave the content unaltered, use this attribution: "By Kathleen DesMaisons, Ph.D. of Radiant Recovery

®

", and notify

kathleen@radiantrecovery.com

of the location. Please visit the Radiant Recovery

®

website at

http://www.radiantrecovery.com

for additional resources on sugar sensitivity and healing addiction.

You are getting the weekly newsletter from Radiant Recovery

®

in response to your signup. A copy of this newsletter may also be found posted on the web at

http://radiantrecovery.com/learn/newsletter/