August 15, 2016


Hi {!firstname_fix}

Well, it has been a nice week of catching up. We are doing a review of all the recipes we have scattered all about...on the web, on the lists, in the newsletter. First we will do an inventory, and then an evaluation of each of them. We are thinking about what is the best cooking/recipes/support for all of you. I am thinking that it is time to reorganize and upgrade what we offer. Part of what I would like to do is set up a way to poll all of you for which recipes are your favorites. We are doing some logistics now.

Let me know if you would like to be a part of this planning. And even if you don't want to be involved in that way, we will be asking you for your input on a number of things. Plan on seeing a questionnaire coming to the newsletter mailing list in the future.

We are looking for skilled cookers, people with no experience, and everyone in between. Just email me at kathleen@radiantrecovery.com and I will put you on our task force list.

Radiant Euro Ranch is around the corner now. We are very excited this year to offer my latest material on healing insulin resistance. Ranch is structured to offer new people a great introduction and overview to the program, and then to offer people who are more skilled an opportunity to go in-depth with topics of interest. And if you are in the US and have thought you might like to take a trip to historic Salisbury, this is the year to do it since the value of the dollar is so much higher.

This class will begin Wednesday, August 17, 2016. Please Signup and it will take you to the registration page:



Language of Recovery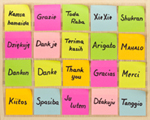 I have held off on getting started with the Language of Recovery class since so many people have told me they are interested but didn't quite make it over ...you get a second chance. A number of people in the Family and Friends group have asked me about doing a special class on the language of recovery. They have shared with me how useful it has been to work through complex family situations when they have practiced *recovery scripts* like, *I am sorry, that won't work for me.* Here will be your opportunity to come and do case studies of weathering dysfunctional family patterns and finding new ways to deal with what seem to be entrenched interactions. This class will be highly interactive so make sure to get your place.
Signup




This class will begin Wednesday, August 24, 2016. Please Signup and it will take you to the registration page:



Using Radiant Resources


This FREE class will teach you all the ins and outs of the resources in the community. You will learn to navigate the community forum, learn how to use the resource center, check out Radiant Ranch, and learn your way around the website. You will be on your way with an invaluable resource in your pocket!
Signup
Brain Chemistry Serotonin
Learn all about the "just say no" chemical. Learn how your depression may be affected by your diet. Learn how to manipulate serotonin levels safely and with tenderness. A real hands-on lesson in feeling better.
Signup




Check the class list page for more information on how the classes work. See the the Class Schedule here.

Be sure to visit our Radiant Recovery website and Community Forum regularly.

Warmly,
Kathleen



**********************************************************************


**Quote From Kathleen**


Work to know what you eat and why you eat what you do.



**********************************************************************


**Testimonial of the Week**


Things are going very well, indeed. I am not having any problems with my eating, cravings are non-existent and my mood is stable and serene. (The mood improvement is probably the biggest news of my life). I'm working out and liking it, actually looking forward to it! Life has never been better.

All this I owe to PNP and YLD, so I thank you from the bottom of my heart for all your hard work and research. I feel that the next 50 years will be the healthiest of my life. I bounce out of bed EARLY every morning (Who woulda thunk it?) and can't wait to get on with the day.

I'm a whole new me -- the me I was always meant to be.

Thank you again. You've had a huge impact on my life. I sing the praises of PNP wherever I go, to whomever will listen. Oh yeah, I almost forgot -- I've lost 25 pounds. That's wonderful, but it's not the most important thing. Now isn't that wild? It used to be the only thing. Wowzer!

Terri



**********************************************************************


**Our Online Groups**


Hello. My name is Stacey and I enjoy posting on RadiantParents. I have 2 children, girls ages 6 and 3. I have known since I was a teenager that I felt better without sugar and whites and that still didn't stop me from being the Queen of Dessert. I loved my sugar and couldn't dream of a life without it. It wasn't until reading Potatoes Not Prozac in 1998 that I understood why. It took a few more years of battling with Chronic Fatigue Syndrome and Fibromyalgia while still dealing with lifelong allergies and mood swings and trying all different diets and ways of eating until I was able to really do the program. I finally picked up Potatoes Not Prozac and Sugar Addicts Total Recovery Program for the 10th time and said "I have to really try this and stick to it." I am so glad that I did. I was already doing parts of the steps, but I looked at all seven steps with a beginner's mind and gradually reached step 7. My CFS/FM is unbelievably improved as are my allergies. And best of all, I am much calmer, steadier and happier and a better mother and wife.

When my older DD was a few years old we realized that she had mood swings, tantrums and night terrors that were all somehow related to when she ate sugar. She was stubborn and I always had to plan extra time in for meltdowns. We started being careful about what she ate and noticed a difference. I had read Little Sugar Addicts and I started to follow this with both of my children too. Wow what a difference it has made. Both DDs are happy with smiles and fewer tantrums. Now they are angels.

I have realized how important it is for me to share my experience with others. I love helping sugar sensitive parents and children find what I and so many others have found through doing this program. On the list we discuss ways to get our children to buy in to the program which can be hard and frustrating at times, but it is fun to listen to the other parents and get advice while hearing about what other parents are doing. We also share recipes and success stories. It's a great list and I feel honored to be a part of such a caring and wonderful group of parents.

Come join us!




**********************************************************************


**Radiant Recovery® Store**


Today is omega 3 day, yea!


| | |
| --- | --- |
| | ProEPA is the basic fish oil formulation we all take. The recommended dosage is 2 caps a day. The oil is certified to be free of heavy metals and does not create an aftertaste. |
| | |
| --- | --- |
| | Pro DHA is the formulation recommended for pregnant and nursing moms. It gives you a higher percentage of the fatty acid used to make baby brains. |
| | |
| --- | --- |
| | Cod Liver Oil is the way our grandmothers got fish oil The new version we carry does not taste fishy and is an easy way to get omegas. Just put a tsp in your shake. It has a mild fish flavor. |
| | |
| --- | --- |
| | Pycnogenol is a wonderful adjunct to increasing your oil intake. |


Please send questions and suggestions. I love hearing from you and truly want to help you do your program better.



**********************************************************************


**Radiant Kitchen**


When I took the step 5 browns class, I felt so inspired to try out different kinds of browns. Here is a recipe that I invented after that class. My kids just love it and ask for it often!


BANANA COCONUT PUDDING
3 cups oat milk (or regular milk or other milk substitute)
3/4 cup millet
1 tsp. salt
1 cup shredded unsweetened coconut
1 ripe banana, pureed in food processor or blender
1 tsp. alcohol-free vanilla extract
Bring oat milk to a boil, add millet and salt and cover. Simmer on low for 40 minutes. Turn off heat and leave sitting for 30 minutes. Add the coconut, banana and vanilla, stirring well. Pour into 6 custard cups and serve hot or warm (do NOT serve it chilled - yech!)

Naomi


**********************************************************************


**Radiant Your Last Diet**


For those of you who are in YLD, please make sure to download the outline of how the new YLD process will fit together. We have all the phases covered so you will have support from day one to whenever you feel done. Of course I know that no one wants to leave.

And a number of you have asked me if you can join YLD even if weight is not a big deal. The answer is yes, absolutely. The key element is the level of support. Last night in chat, people were saying what a difference chat has made for them. It's funny, I think because it is real time, it just makes us all feel so connected.

If you would like to join us in YLD, come find us here



**********************************************************************


**Radiant Living**


Would you like to talk about what doing the food *means* for your life? Would you like a place to explore how to be graceful in your recovery anytime, anywhere? Would you like support in learning how to handle feelings, people and events? Then Radiant Living in the place for you.

If you would like to join us in Radiant Living, come find us here



**********************************************************************


**On Becoming an Elder of the Tribe**
Kathleen DesMaisons, Ph.D.




My Mother's family had twelve brothers and sisters. I remember clearly when the last of her generation died quietly in her sleep with her five children by her side. It was a passing of more than this one sweet woman, it was a passing of the *generation.* We have often spoken of being elders, but sometimes the exploration was an idea more than a responsibility. It was an idea that first came to me when I was up at White Earth and dinner was served. They said, *elders to eat first.* I was sitting in my chair and an old Indian woman tapped me on the shoulder and said,*you can go up, honey.* It was a wonderful feast so I was happy to go to the head of the line. But I didn't really reflect on the meaning.

When I went to my auntie's funeral. I flew from New Mexico back to New England. The cousins were pretty much all there. Out of fifteen, thirteen were at the gathering. My aunt's youngest son had put together a slideshow of pictures of my aunt's life. So there it was, from the beginning. A picture with my mother. A hundred years ago. Time traveling backwards into another era. Two little girls with lives just starting. Two little girls whose mother would die when they were sixteen and fourteen. Who would go off to college in the days when not many girls did such things. Then they had families and the cousins made connections. We spent summers together. We did naughty things. Ray stole the cannon from the town courtyard, we drag-raced with the tractors at the farm, the boys put seaweed on the floor of the summer cottage in Maine and then scared all the girls to waking in the dark with bare feet.

But we are not twelve or thirteen anymore. The little ones are our grandchildren. Our children are the graceful adults. How did this happen? Now they want to hear our stories. Or maybe it is that we want them to know the stories. We want them to know who stands behind them. Will they care that I remember the moment the bells started to toll for John Kennedy's death, or gun shots in 1968? Will they care that my first television was a miracle and we watched Walt Disney with enchantment? Or that I remember the first computers, filling a whole building and needing hand-coded computer cards punched by 11 PM with programs delivered the next morning?

It makes me smile to think that a little flash drive now contains 10 times the memory of my first computer. And in some ways that is symbolic of these strange new roles. An elder in a time of exponential change is a little disorienting. The grandchildren manipulate a keyboard or their phones in a way I cannot even imagine. And yet, they do not know the same things of the heart. They are brilliant and yet still the same as we were at that age, without experience. I am laughing. I think this topic is way bigger than a simple Sunday morning reflection. I think I need to sit with being an elder. I think we need to speak of this together.



**********************************************************************



Thanks for reading! If you know someone who could benefit from this, feel free to forward it to them.

Not a subscriber yet? Like what you have read? Sign up to get future issues delivered straight to you:

http://www.radiantrecovery.com

Until next time!

Here are the folks who are helping put the newsletter together:

Gretel, our webmaster, puts it all together.

David runs the

Radiant Recovery® Store

.

Mosaic contributes to the Notes from the Forum column.

©2016 Kathleen DesMaisons. All rights reserved. You are free to use or transmit this article to your ezine or website as long as you leave the content unaltered, use this attribution: "By Kathleen DesMaisons, Ph.D. of Radiant Recovery

®

", and notify

kathleen@radiantrecovery.com

of the location. Please visit the Radiant Recovery

®

website at

http://www.radiantrecovery.com

for additional resources on sugar sensitivity and healing addiction.

You are getting the weekly newsletter from Radiant Recovery

®

in response to your signup. A copy of this newsletter may also be found posted on the web at

http://radiantrecovery.com/learn/newsletter/